Welcome to the Sly Cooper Wiki


We have created over 1,274 articles since we started on March 11, 2008 and you can help us expand.

All pages | New pages | New files | Staff | Categories | Help pages | Guidelines | Forum | Chat


Note: This wiki covers information about the Sly Cooper series, and as such contains spoilers.

Featured Article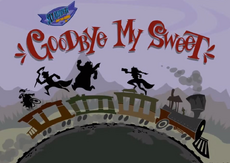 "Goodbye My Sweet" is a bonus video that can be unlocked in two parts while playing Sly 3: Honor Among Thieves. The first part is unlocked after completing Beginning of the End, the second part is unlocked after attaining a 70% completion rating.
It shows a heist that the Cooper Gang pulled off involving the world's most expensive chocolate and Carmelita Fox's attempts to protect it.
Did you know...
...that the janitor from the Cooky-Steelin' Plan's name was "Scary" John?
Want to add more pieces of trivia? Suggest some here!
Tasks
General
Tasks related to all games
Tasks related to Sly Cooper: Thieves in Time
Helping Out
Not sure where to start?
To create a new article, just enter the name in the box below.
Latest News
Hello Gang,

According to several sources around the internet, Rainmaker has officially moved on to…

Read more >

I come to you today with (possibly) solemn news. This won't be a large post.

It looks like the movi…

Read more >
Poll
When do you plan on watching the Sly Cooper movie?
Previous Polls
Wiki Projects
Currently, we are working on creating and filling all of our walkthrough pages. Check here to see what we still need and to get more information.
---
Affiliates of the Sly Cooper Wiki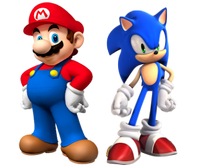 Platformer Games
Go to these sites for info or for help with your own wiki!
Azure Striker Gunvolt • Broforce • Cave Story • Crash Bandicoot • Donkey Kong • Drawn to Life • Geometry Dash • Jak and Daxter • Kirby • Kya: Dark Lineage • LittleBigPlanet • Mario • Mega Man • Metal Slug • Metroid • Mirror's Edge • Oddworld • Ratchet & Clank • Rayman • Shantae (and WayForward games) • Shovel Knight • Sly Cooper • Sonic • Spyro the Dragon • Strider
Want your community included? See how!