| | |
| --- | --- |
| | This page is about the upcoming film. For the character from the film, see Film:Sly Cooper. |
Sly Cooper is an upcoming American-Canadian 3D computer-animated film based on Sony's Sly Cooper series; more specifically the first game, Sly Cooper and the Thievius Raccoonus.[2] The film is being produced by David Wohl and Brad Foxhoven of Blockade Entertainment; the original developer, Rainmaker Studios, has left the project as of December 7, 2017.[3] It was originally set for a 2016 release,[4][5] though due to Rainmaker's departure, the actual release date is unknown. Brad Foxhoven has stated on Twitter that they would return to the idea of the movie after the TV series releases.
Sly Cooper is a kinetic and comedic heist film that tells the story of Sly Cooper, an orphaned raccoon thief, and the adventures of his childhood friends and partners in crime, Bentley Turtle and Murray Hippo. In the film, Sly learns that he comes from a long line of talented, international thieves, and is catapulted into a global adventure. Sly races to reassemble pieces of an ancient book holding the Cooper clan's family secrets before it can fall into the hands of Clockwerk; an evil metallic owl bent on ending the Cooper family line. From romantic Parisian backdrops to the lush mountains of China, gritty film noir meets bright, colorful graphic novels in this origin story of the world's greatest thief-turned-hero.[5][6]
Development
Edit
The movie had been teased as early as January 13, 2014, when the Facebook page was created.[7] A teaser trailer and PlayStation Blog announcement were posted simultaneously on January 28.[5] Blockade confirmed that they would be working closely with Sony and Sucker Punch Productions to make sure the film stays true to the franchise. Major changes, such as using CG animation rather than the cel shading that has been a staple of the series, were supported by both Sony and Sucker Punch.[2]
The same day the movie was announced Kevin Miller confirmed that he was not asked to voice the role of Sly Cooper.[8] Later, on the Gamerland Podcast, Kevin mentioned that while he did feel heartbroken for not being asked to voice Sly, he simultaneously felt excited because he wants the series to do well. As he put it, the movie may require A-list celebrities in order to get promoted well enough for more people to see it and for the movie to become successful, which will potentially launch new games or its own animated series.[9] Additionally, he claimed that Sony, out of respect for Kevin's work in the series, went out of their way to contact him beforehand and inform him of the casting situation at least a week before the trailer was to release. He did confirm that Matt Olsen and Chris Murphy are reprising their roles for the teaser trailer while Ian James Corlett voiced Sly, but since casting hasn't been finalized, if asked, he would love to voice Sly in the movie.[9] Lastly, Kevin requested that fans stop complaining about menial things such as "Murray's look" or "Bentley's glasses" and instead focus their energy on supporting the movie as the franchise's next step in gaining popularity.[9]
According to Brad Foxhoven, after only a few months of development, Rainmaker and director Kevin Munroe had mostly "nailed" the look and feel of the film, though the modeler had given Bentley a motorcycle helmet and the music was the Mission Impossible theme, which he claimed "would have cost [them] a fortune to license."[5]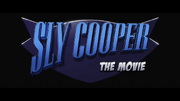 On January 23, 2017, Rainmaker Studios uploaded a new trailer to their YouTube channel with one minor difference: the words "Breaking Into Theaters In 2016" are replaced with "The Movie."[10] In March, Rainmaker Studios updated their website, marking the Sly Cooper movie as "in development."[11] In November of 2017, Sly Cooper was removed from the site entirely.[12] As of December 7, 2017, Rainmaker has left the project, selling their rights to the other four partners for $132,990, and will receive another $200,000 if the film gets a greenlight through another studio.[3]
More characters (especially other villains) are confirmed to be a part of the film, but neither the characters nor their cast have been announced.[4]
External links
Edit
Notes and references
Edit
References
Edit
Ad blocker interference detected!
Wikia is a free-to-use site that makes money from advertising. We have a modified experience for viewers using ad blockers

Wikia is not accessible if you've made further modifications. Remove the custom ad blocker rule(s) and the page will load as expected.